Tools needed:
• 2mm hex wrench


• 2.5mm hex wrench


• 3mm hex wrench


• 4mm hex wrench


• 5.5mm combination wrench (ignition wrench) or adjustable wrench


• Flush cutters or similar

Supplies needed:

• Blue Loctite


• Volcano hotend assembly


• Small zip ties

Instructions:

1. To remove the extruder from machine, first cut the zip ties on the woven wire wrap, then use a 3mm hex wrench to remove the extruder bracket from the machine by removing the screws shown below. Unplug all the cables from the rear of the extruder.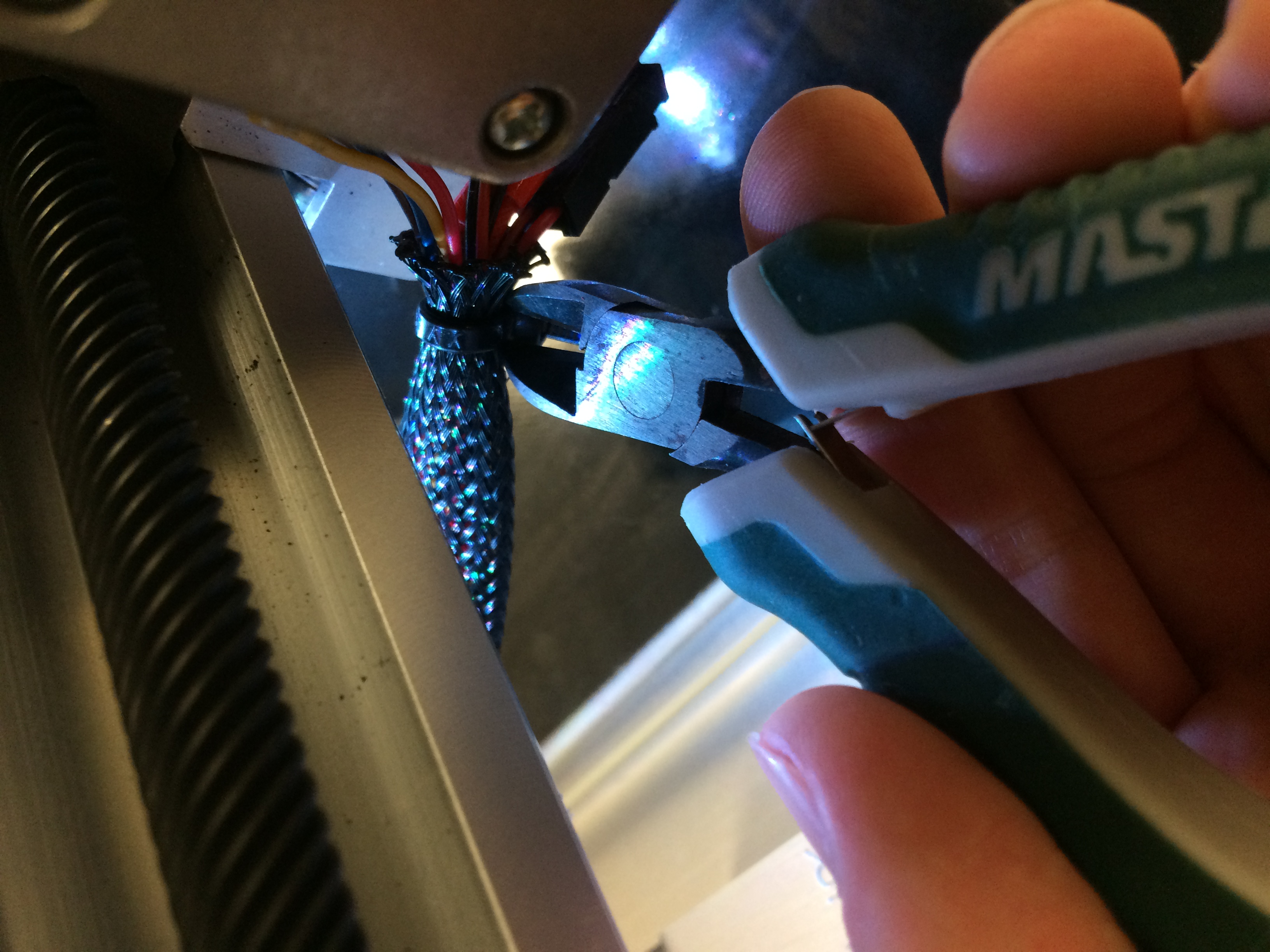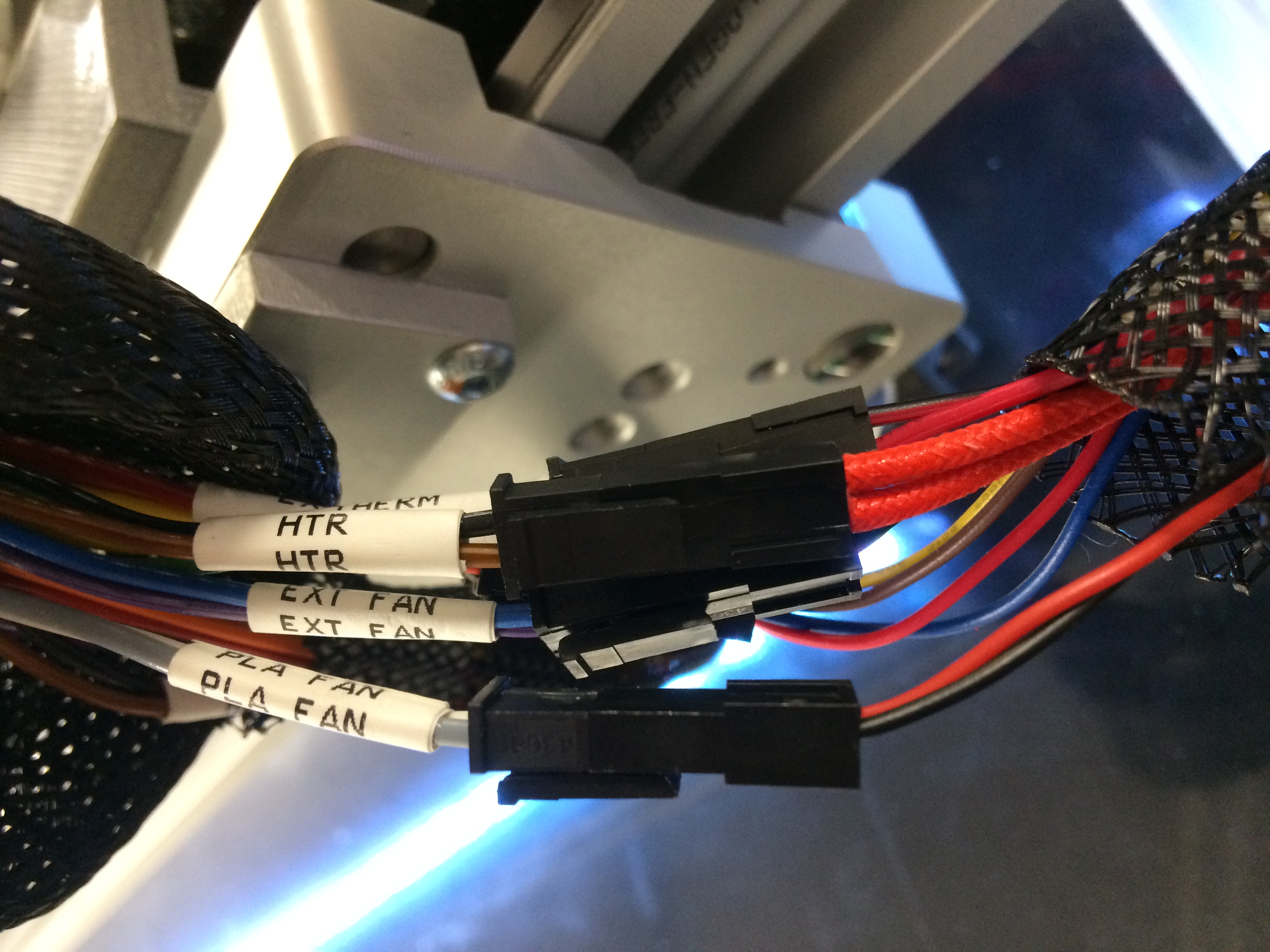 2: Use a 3mm hex wrench to remove the two set screws and springs from the filament tensioner. Take care not to misplace the small components.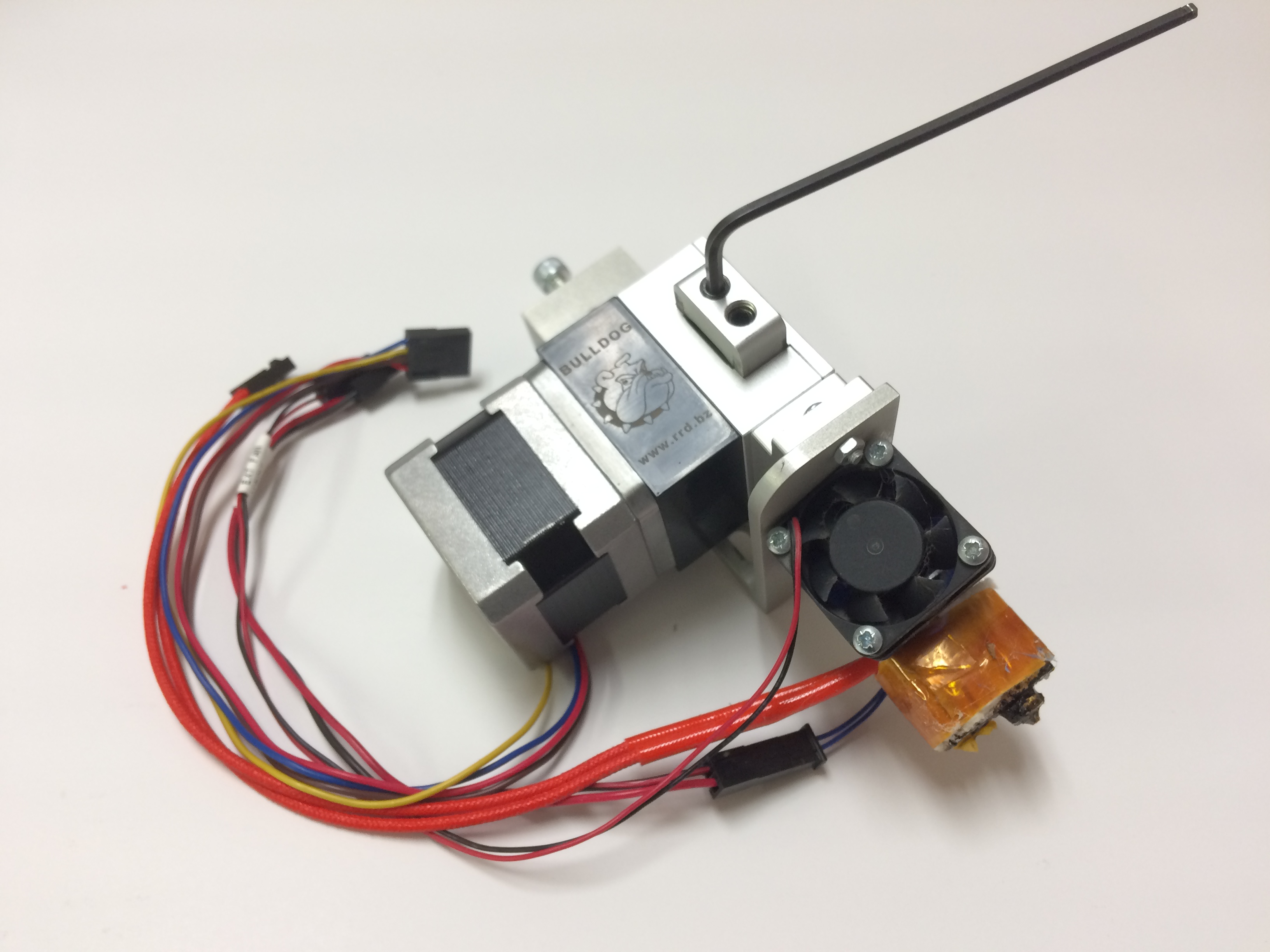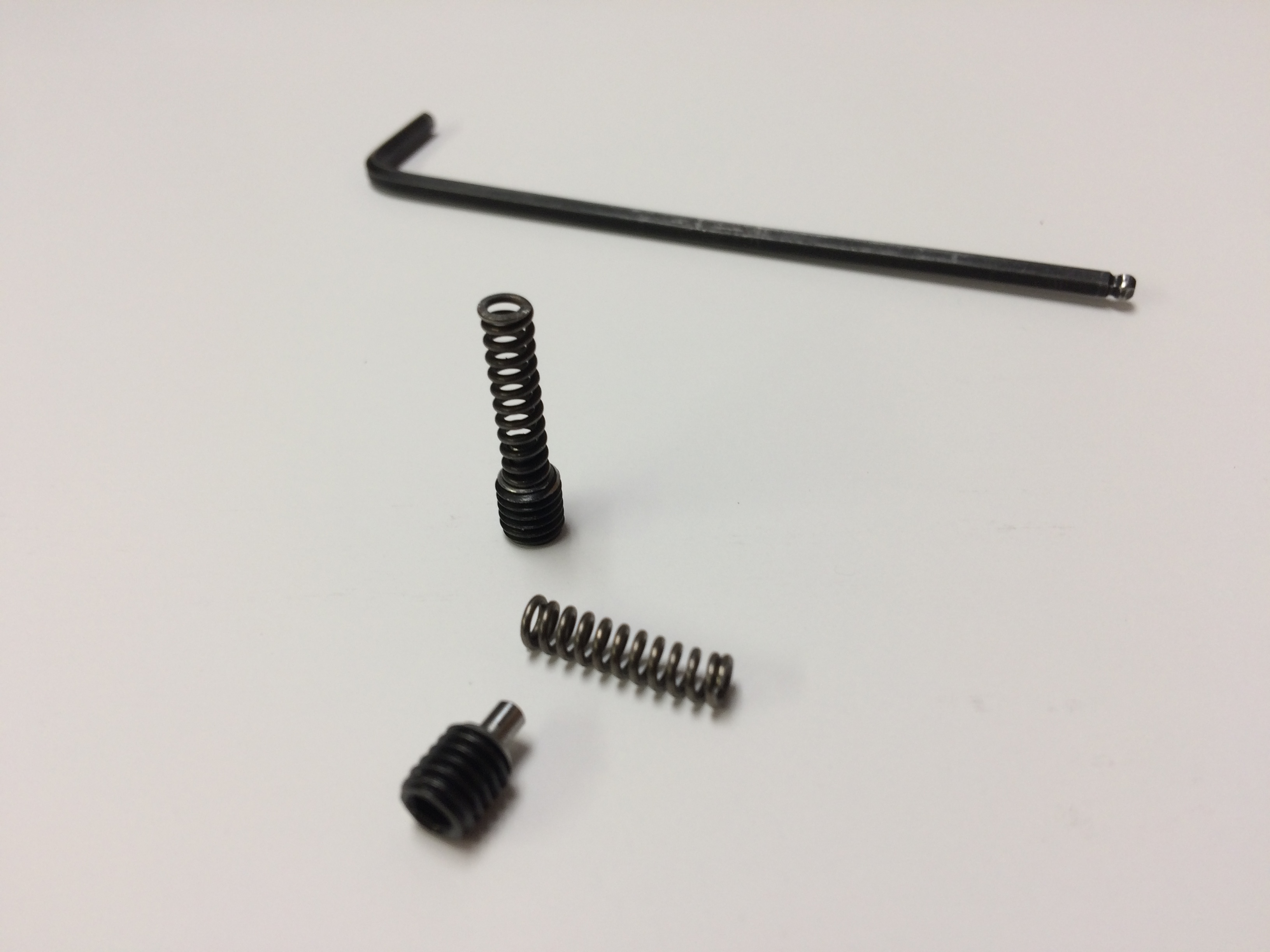 3: Using the 5.5mm combination wrench and 2mm hex wrench, remove both screws holding the extruder to the extruder bracket, then remove the extruder assembly from the bracket.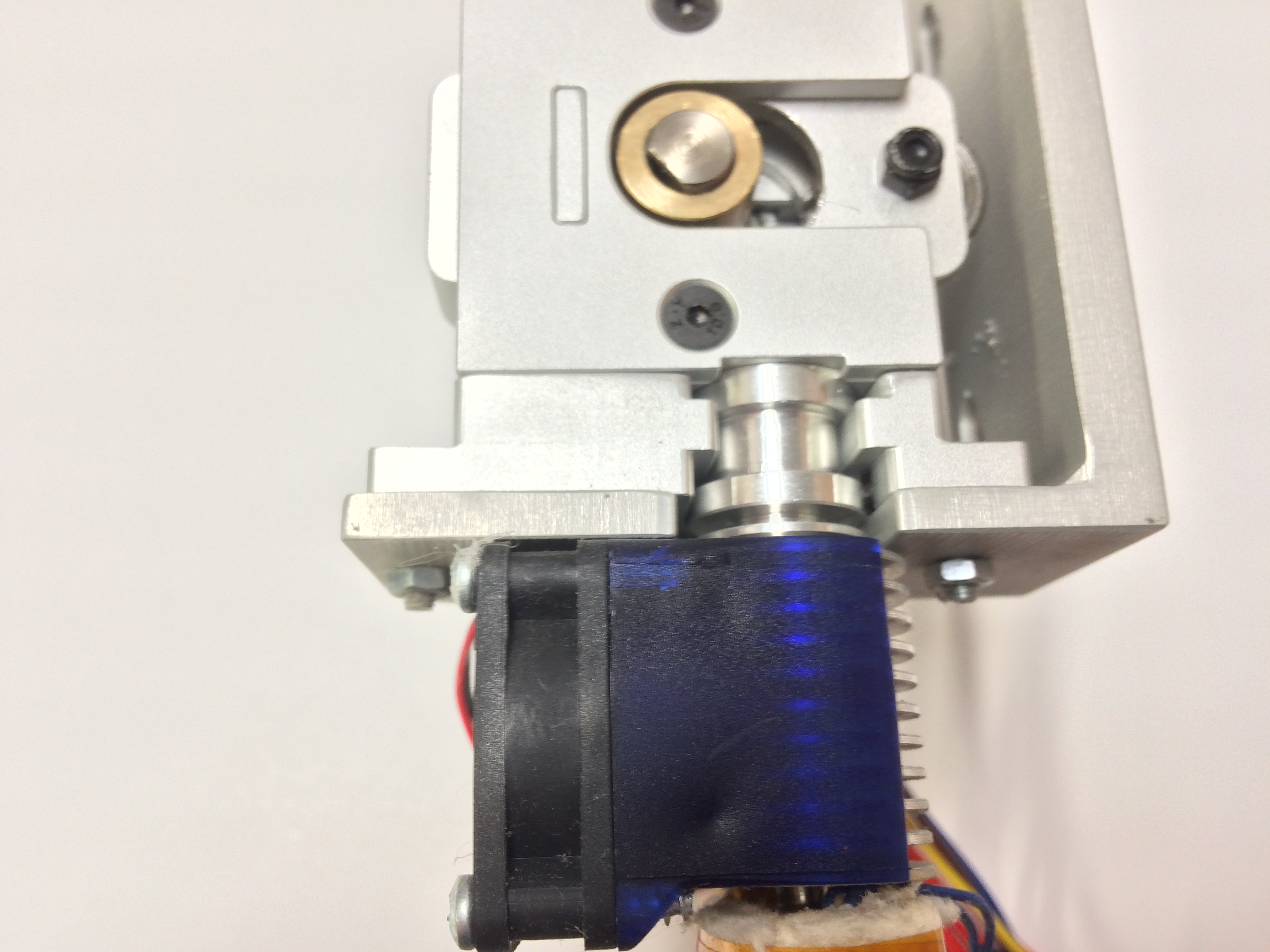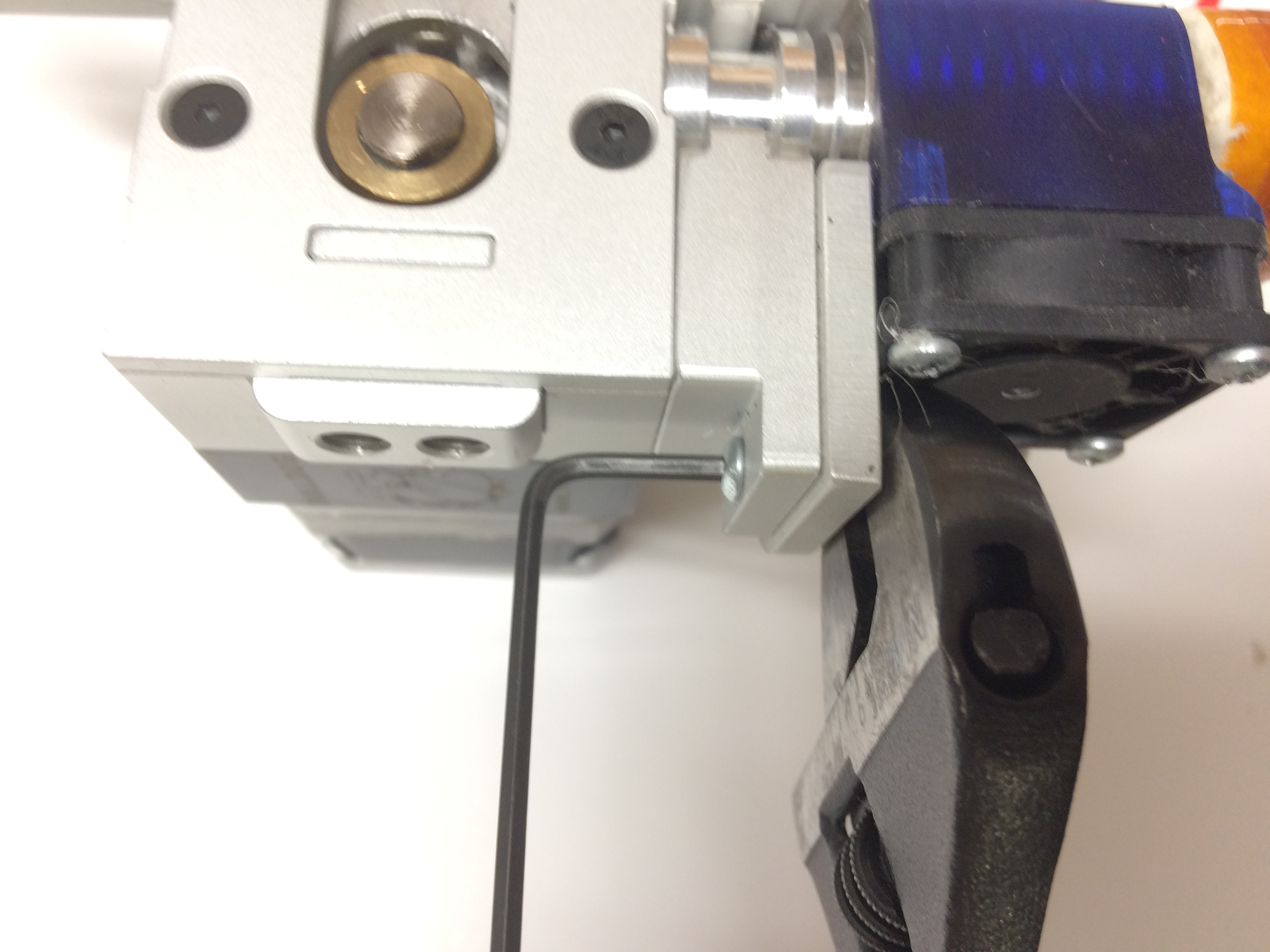 4: Remove the blue fan shroud from the heatsink by pulling firmly.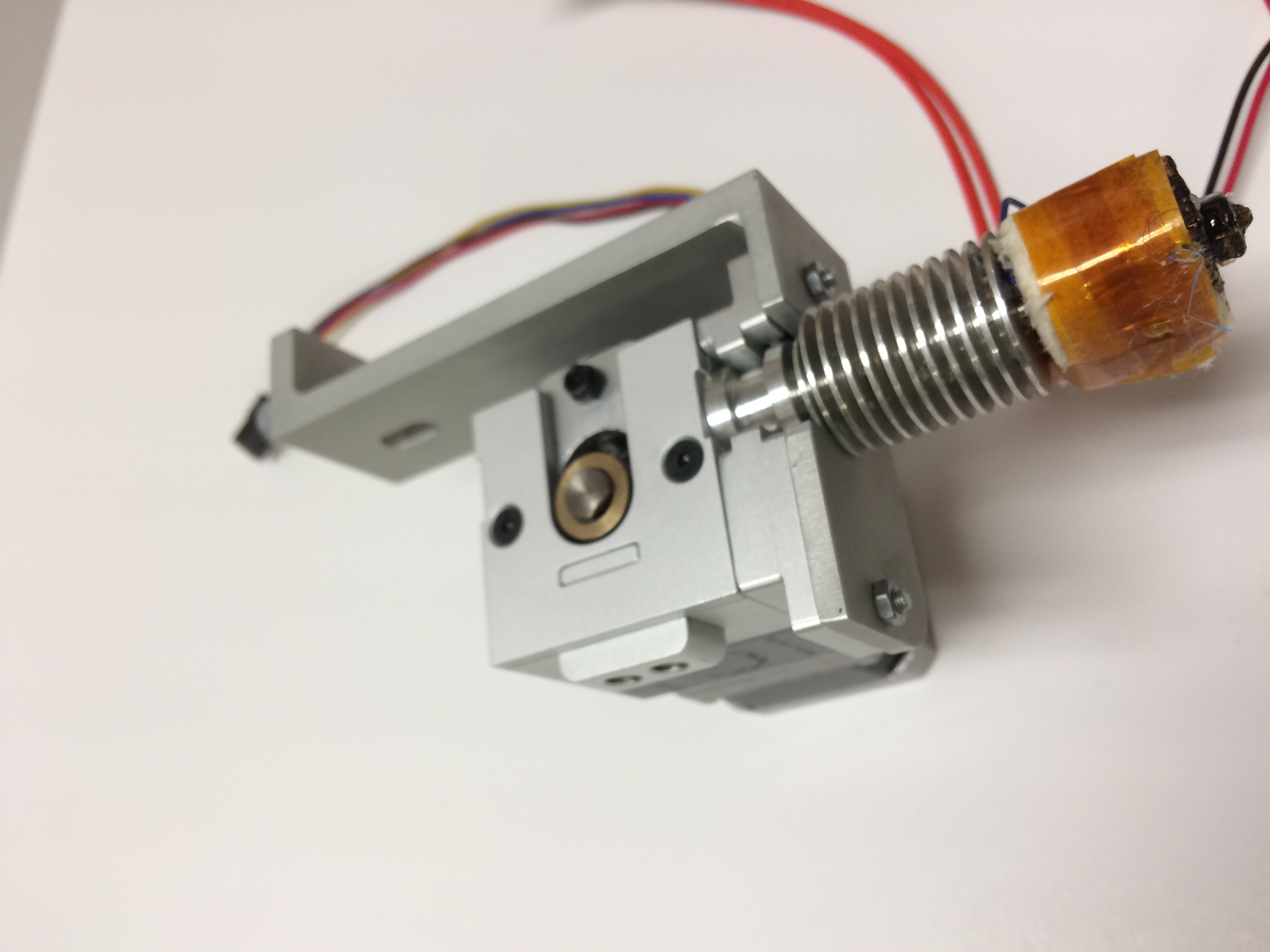 5: Use a 2.5mm ball end hex and 4mm hex wrench to remove the hot end mounting plate from the extruder and remove the hot end assembly. Note the position of the wiring.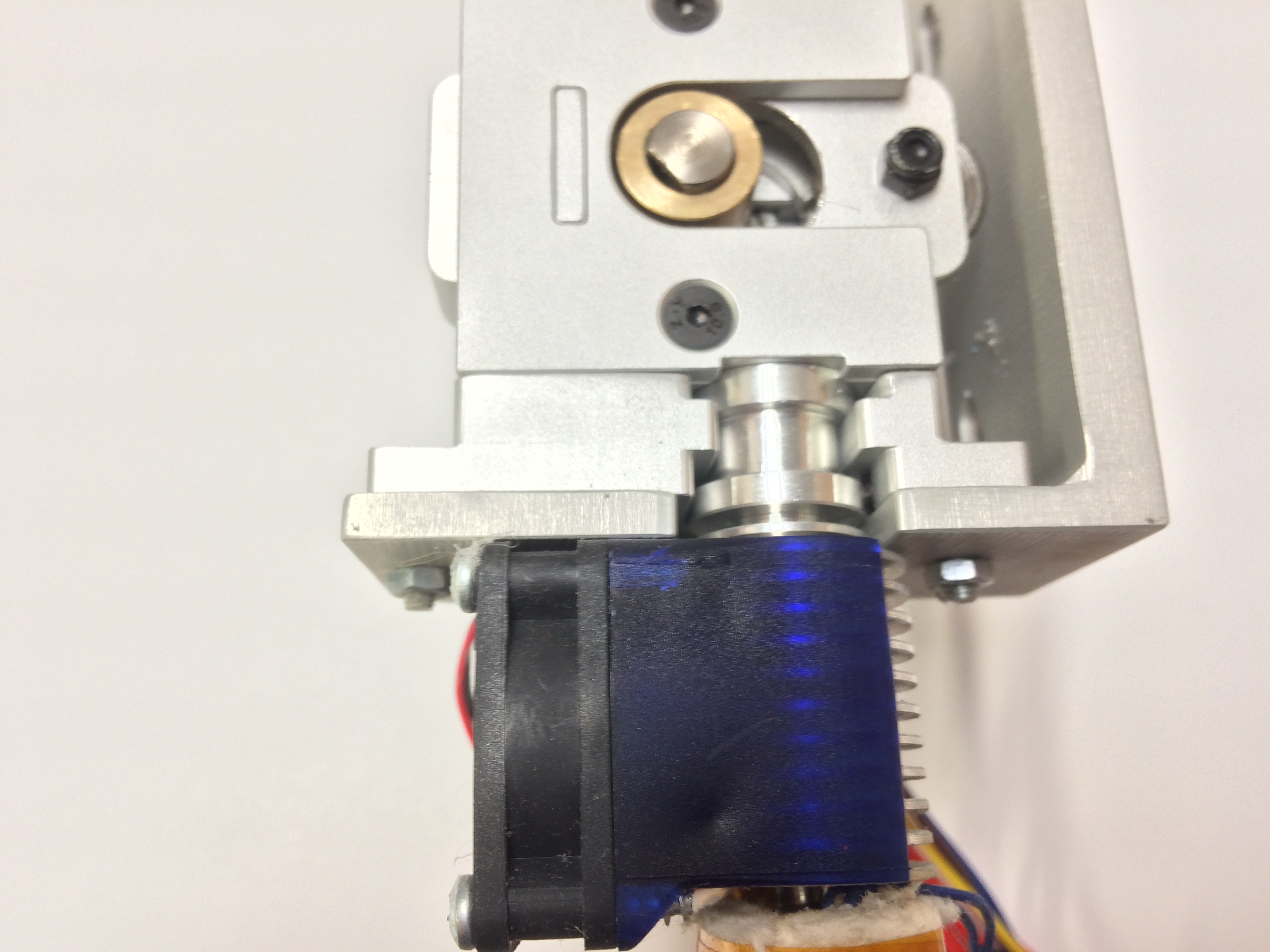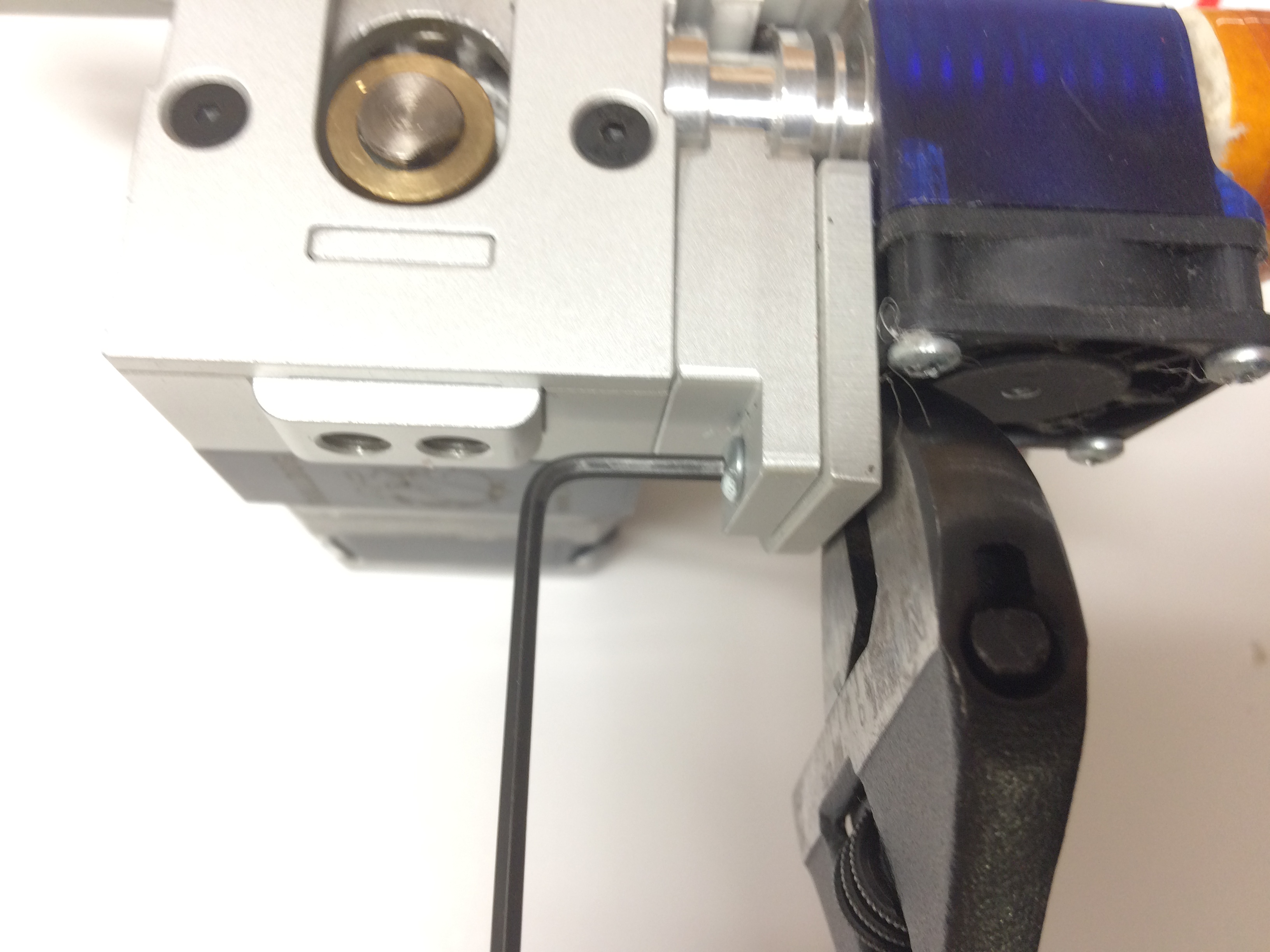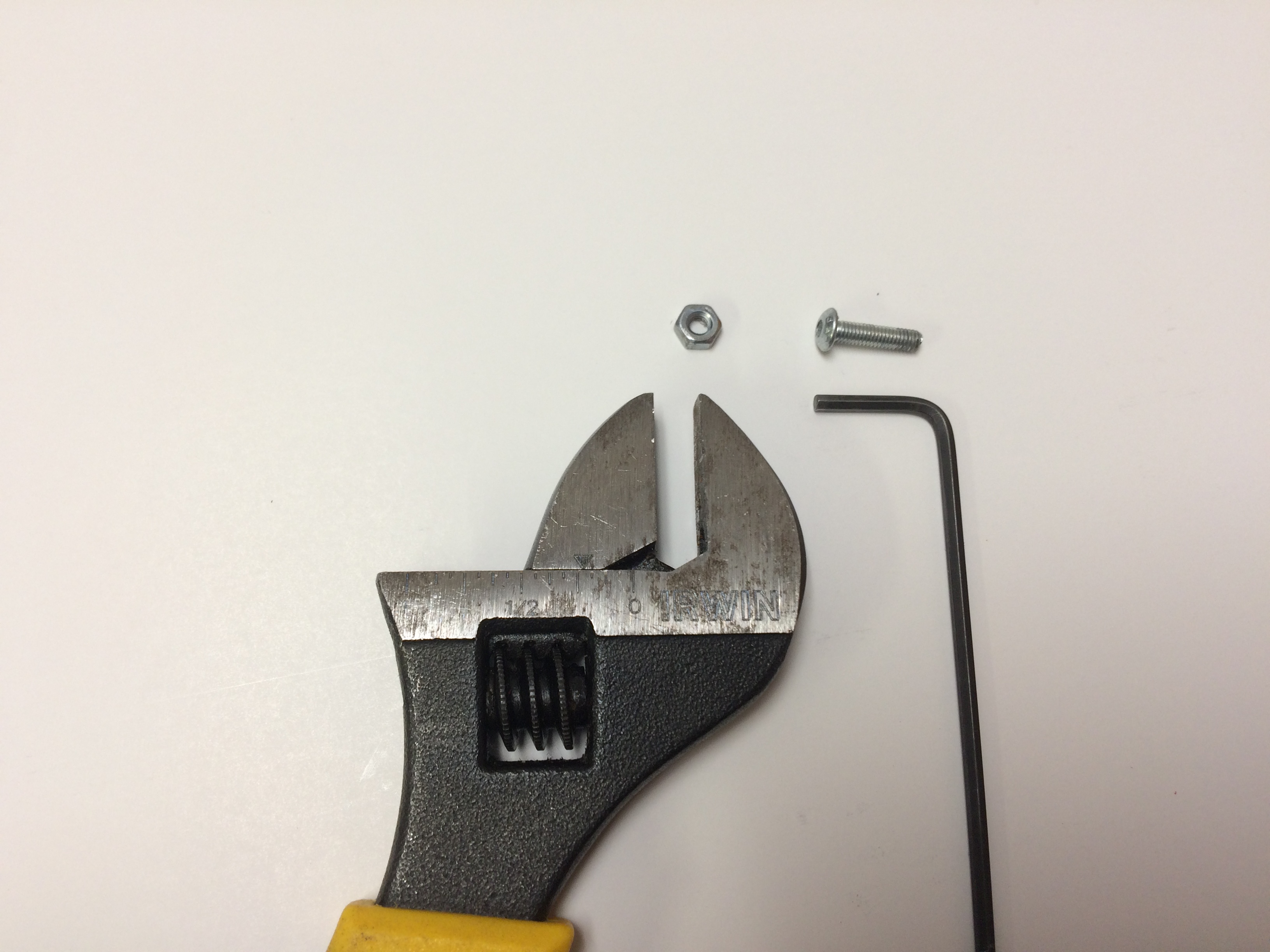 6: Install the new hot end assembly. Orient the assembly in the same manner as the original, then use the 2.5mm ball end hex and 4mm hex wrench to tighten the screws. Apply blue Loctite thread locker on all screws during reassembly.

7: Install the extruder and hot end onto the extruder bracket. Use the 5.5mm or adjustable wrench and the 2mm hex wrench. Loctite the screws prior to installation.

8: Install the extruder fan with the blue shroud by snapping it in place on the heatsink.

9: Use a 3mm hex wrench to reinstall the springs and set screws for the filament tensioner. Do not Loctite these screws. Tighten them flush, then down another ½ turn.

10: Reinstall the complete extruder assembly on the machine using the two screws previously loosened.

11: Run the wires through the woven wire wrap, match up and connect the molex plugs to connect the extruder assembly to the gantry wiring. Zip tie when complete to ensure wires are tucked away from the nozzle and print.

12: Re-calibrate extruder using standard calibration process.